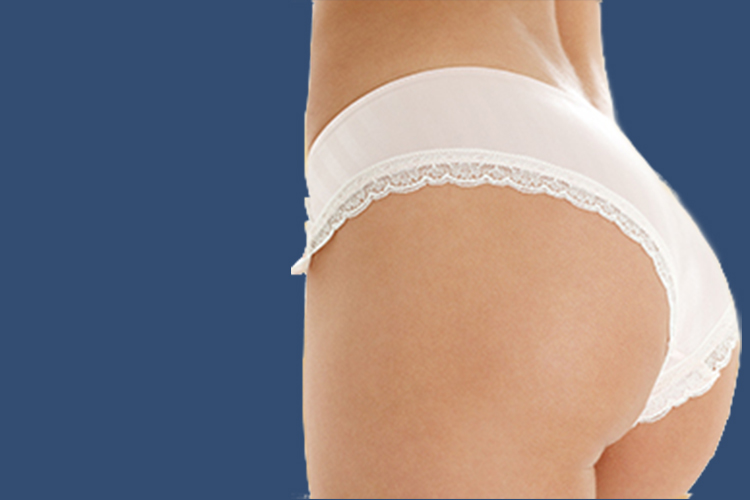 BENEFITS OF BUTTOCK LIFT -
Remove Excess Fat
Repair Muscle Mass
Tighten Loose Skin
As we age our buttocks gradually changes shape by drooping and sagging. This can have harmful effects on one's self image and sense of attractiveness. In the past, nothing could be done to correct this unfortunate circumstance. Buttock lift surgery with or without augmentation using new techniques (such as fat grafting) or implants can help an individual regain the confidence and youthful appearance aging has prematurely taken away.
Candidates for buttock lift surgery generally have poor skin tone in the buttock area. This is characterized by loose or excess skin, stretch marks and cellulite. Patients who suffer from poor skin quality cannot benefit from liposuction and can only improve the appearance of their buttocks through buttock lift surgery. Ideal candidates are also in good physical and mental health and have realistic expectations about what plastic surgery can do for them.
A compressive garment aides in the healing process and helps skin adapt to its new contours. Patients are able to return to work about two weeks after surgery. There is an immediate difference in the shape of the buttocks that is both dramatic and noticeable.