The CoolSculpting procedure is the world's #1
non-invasive fat-reduction procedure.*
It's an innovative way to contour your body by freezing unwanted fat away with no surgery and little to no downtime.
With more than 6 million CoolSculpting treatments worldwide, people everywhere are getting a better view of themselves, thanks to the one-of-a-kind CoolSculpting procedure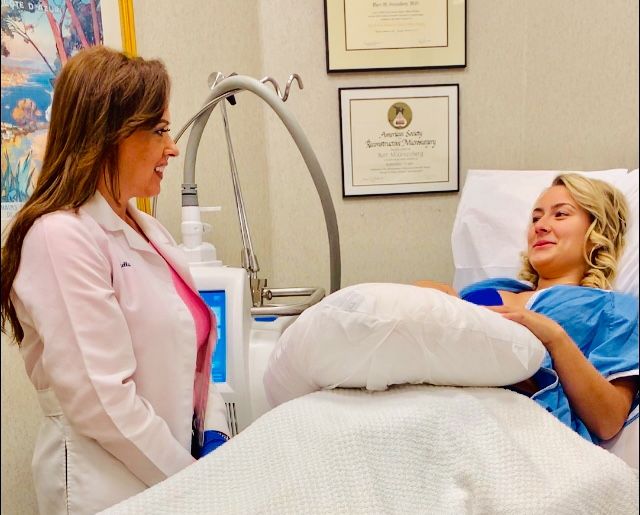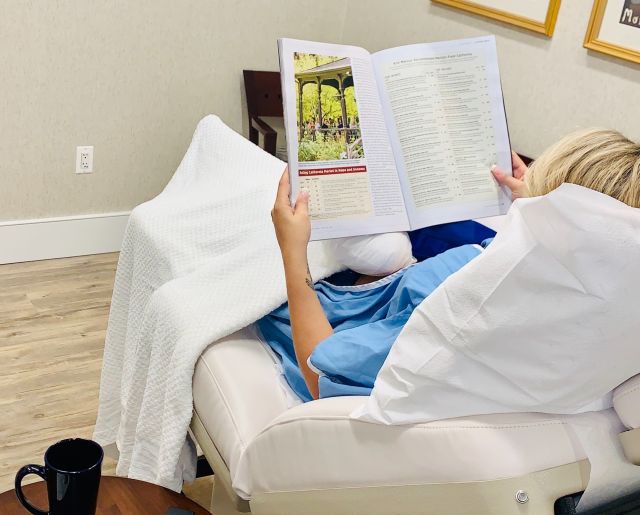 At Greenberg Plastic Surgery NY, Dr. Burt Greenberg will personally evaluate areas you want to treat and personally perform the procedure with the aid of a certified clinician. Relax while sipping a beverage and enjoy watching tv or reading. 35 minutes later return to your normal day.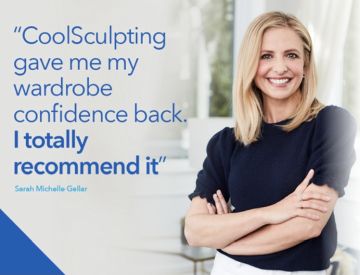 Am I A Candidate?
The CoolSculpting procedure can help both women and men get rid of those stubborn bulges. The non-invasive treatment works on those pesky love handles that nobody really loves and even that double chin you see in the mirror every morning. See if CoolSculpting is right for you.
Pre-procedure Consultation for CoolSculpting®
EVERYONE'S BODY IS DIFFERENT
Your CoolSculpting clinician will work with you on the best treatment plan tailored to your needs. It may take as little as one office visit to achieve your goals. With different applicators to choose from, your clinician can design a treatment plan that can give you your desired results.
What Does CoolSculpting Look Like?
ELIMINATE FAT WHERE THE BULGES REALLY BOTHER YOU
For some people, a customized treatment plan may include more than one CoolSculpting treatment. For example, you may want freeze away fat from your inner and/or outer thighs—and also get rid of that muffin top. Some practices have multiple CoolSculpting systems and can treat different body areas at the same time.
Fat Freezing Treatment Area
IT'S A HOLISTIC APPROACH TO YOUR BODY-SCULPTING TRANSFORMATION
Your physician will provide a clinical recommendation of which areas should be treated and how many treatments you will need. The result? The sculpted shape you want.
The CoolSculpting procedure is completely non-surgical, which makes returning to normal activities afterwards a typically easy process. Often times, patients even return to work after their CoolSculpting treatment is over.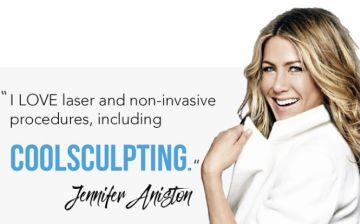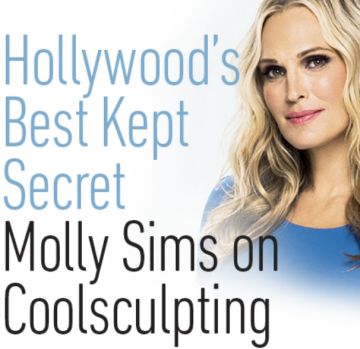 Are There Any Side Effects?
CoolSculpting® Consultation
During the procedure you may experience sensations of pulling, tugging, mild pinching, intense cold, tingling, stinging, aching, and cramping at the treatment site. These sensations subside as the area becomes numb.
Following the procedure, typical side effects include temporary redness, swelling, blanching, bruising, firmness, tingling, stinging, tenderness, cramping, aching, itching, or skin sensitivity. Sensation of fullness in the back of the throat after submental area treatment. These effects are temporary and generally resolve within days or weeks.
Though rare, some additional side effects may occur. As with any medical procedure, ask your physician if the CoolSculpting procedure is right for you.
Fat Cells After the CoolSculpting Procedure
The CoolSculpting fat-freezing procedure actually reduces the number of fat cells in treated areas by about 20% to 25%.
These fat cells are naturally processed and eliminated, so they won't migrate to another area of your body. And, unlike what happens with other procedures, there's no change to fat cells in untreated areas.*
*Data on file. CoolSculpting®.
CoolSculpting® Fat Reduction
How Your Body Processes Fat Cells After CoolSculpting Treatment
Your body has a fixed number of fat cells that get bigger or smaller as you gain or lose weight.
When you have the CoolSculpting treatment, fat cells freeze and start to die off.
During the process of cell death, fat cells begin to collapse.
Over the weeks following your procedure, other cells consume the dead fat cells, which are naturally processed and eliminated from the body.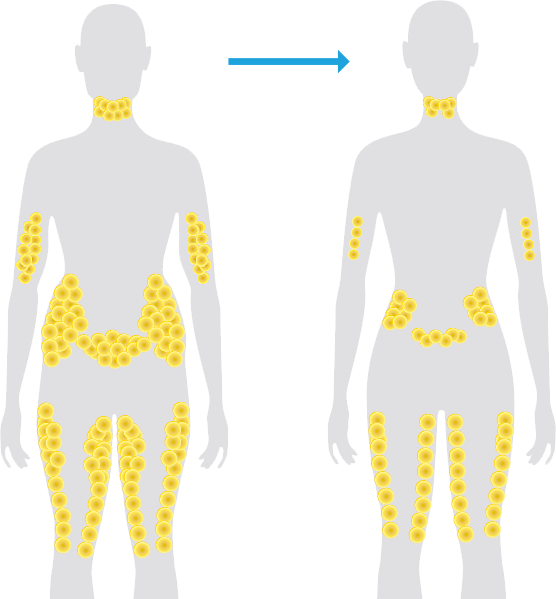 If you're a candidate for Coolsculpting®
or for more information - contact us!