Greenberg Plastic Surgery NY is a concierge boutique practice with unlimited direct access to Dr. Burt Greenberg. Each patient is treated with personalized care in a safe, elegant, private and secure setting.
Dr. Burt Greenberg instructs surgical residents and medical students at Winthrop-NYU, Northwell-Hofstra and Stony Brook University. Dr. Burt Greenberg performs a high volume of facial enhancement, cosmetic surgery of the breast and body-contouring surgeries, such as liposuction and abdominoplasty procedures individually designed for each patient, assisted with computer imaging technology. Pediatric plastic surgical procedures, such as congenital facial reconstruction, ear reconstruction, and adolescent rhinoplasty compliment his practice. Office-based Laser procedures,the judicious use of a plethora of skin fillers and Botox/Dysport administration combine to improve facial appearance and lead to a newer, fresh appearance. Dr. Burt Greenberg additionally treats patients afflicted with skin and breast cancer by offering advanced modalities in reconstructive possibilities using the body's own tissues.
Dr. Burt Greenberg achieved his surgical education in plastic, general, and hand surgery at the Hospital at the University of Pennsylvania and at Massachusetts General Hospital, Harvard Medical School. He is certified by the American Board of Plastic Surgery and is a Fellow of The American College of Surgeons. Dr. Burt Greenberg has written extensively in peer-reviewed publications and presented to plastic surgery meetings worldwide, thusly achieving membership in the prestigious International, and American Societies of Craniofacial Surgery. Dr. Burt Greenberg has served on national plastic surgical based committees, including the Ethics Committee of The American Society for Maxillofacial Surgery. He has worked in conjunction with the Heroes for Hope of the New York Yankees, in caring for children suffering from cranial-facial malformation worldwide. Dr. Burt Greenberg been expertly practicing aesthetic surgery for over three decades and incorporates the newest technology within his practice.
We welcome you to visit our newest office location!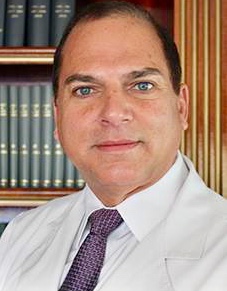 Burt Greenberg, M.D. MBA
Hospital Affiliations
Northwell Health -Glen Cove Hospital
Northwell Health -Huntington Hospital
Northwell Health -Long Island Jewish Medical Center
Northwell Health -Manhasset Hospital
Northwell Health -Plainview Hospital
Northwell Health -Syosset Hospital
Southampton Hospital
Stony Brook University South Hampton Hospital
St Francis Hospital
NYU Winthrop University Hospital
NuHealth -Nassau University Medical Center
Delray Beach Medical Center
Ambulatory Surgical Center of Boca Raton
Palm Beach Gardens Regional Surgery Center